26 Aug 2013
Paris 2013: Food quest.
I have been asked from my friend if I could take him to Paris and show him around what cafes in Paris look like. He opens a sandwich shop in London, Liverpool Street. It is a French style coffee shop where people line up for sandwiches and good chocolate. The shop is decorated with loads of French and Italian products.
So, I started to list out some of the most famous cafes in Paris. We have been to LeSelect which is the cafe where famous artist, Picasso and some other famous people used to sit there and sip a cup of coffee. I find the staff there very friendly even though they speak very little English. So, I immediately orders a cup of Café au lait which is just coffee with milk. I really like the coffee here which is very smooth and not too strong like Italian coffee. In the cafe you can find a lot of people just sitting there sipping coffee or drinking wine and chat.
Then we went to Cafe de la Paix which is a cafe under InterContinental hotel. It's famous for location which you can see the beautiful opera and even listen to some of the street performers in front of the Opera house. However, it's a really touristy place which is why it's very pricy. I wouldn't recommend here if you're on a budget, but if you want to sink yourself in to absorb the atmosphere. Then, you might want to try this Opera Cake. It's really delicious with the vanilla sauce.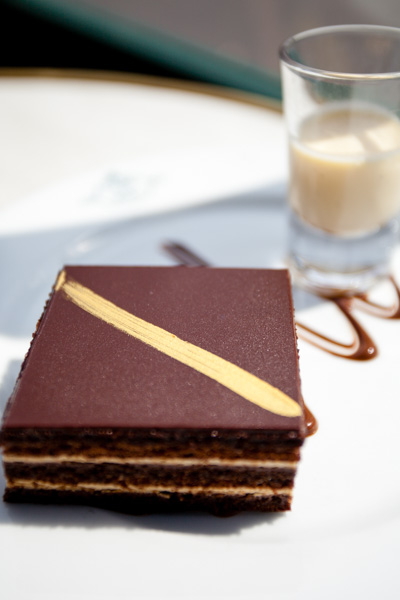 I moved on to supposedly one of the best Chocolatiers in Paris, Jean-Paul Hévin. We bought a box of macaroons and a bag of assortments. I can tell you this is the best macaroons I have ever tasted. I'm sure you can find far more tastier macaroons in French, but right now this is my number one. The macaroon is really crisp on the outside and soft on the inside. The filling is also really delicious. I can tell you if you're looking for a box of macaroons for a gift, you won't be disappointed if you get it from here.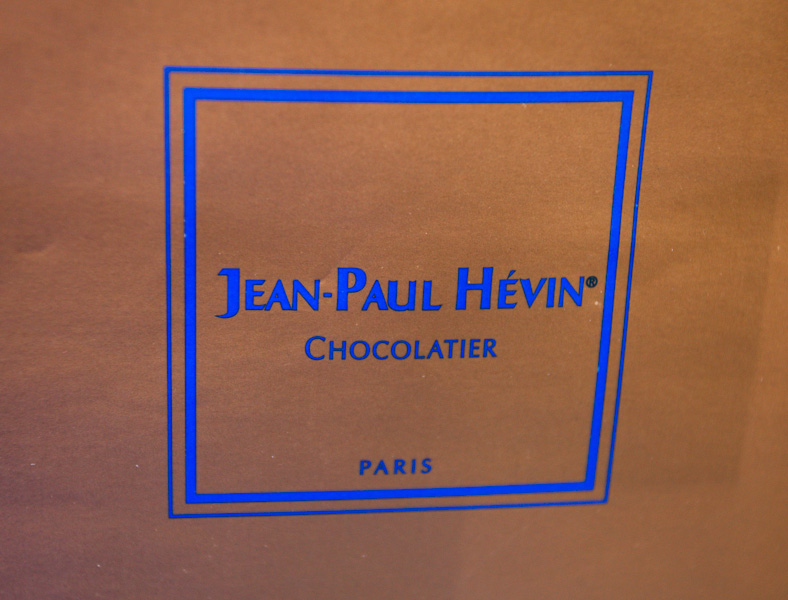 We only have one day in Paris and that week was rainy the whole week. That's why we didn't really explore more of Paris plus we ate a lot and I mean a lot. Next time, I'll definitely come back for more Cafe and good food.
Well, this probably is one of the worse UX design I have ever seen on a machine. I was trying to buy a ticket. The lady at the counter wouldn't sell a ticket to me instead she pointed me to this machine. Which the buttons are not English and instead of up or down buttons. I had to rotate the rolling at the centre. Parisians might find this easy, but I struggled with the machine for 2 minutes. What do you think of the UI?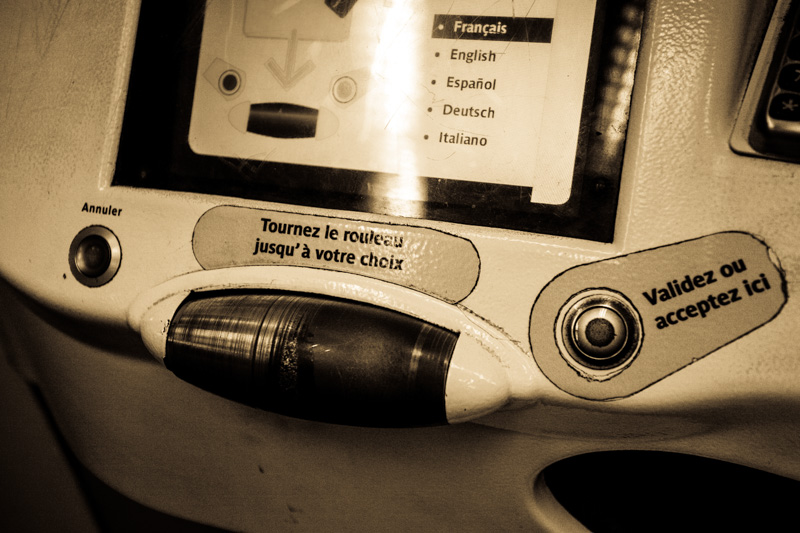 Don't come to Paris on Sunday. Most shops close on Sunday.
Til next time,
noppanit at 00:00